******COLUMBIA COUNTY WISCONSIN
*****
*****OFFICIALS STRONG ARM DISTRICT ATTORNEY*****
The Story of Tristan Eagon:
Columbia County District Attorney:
*****CORRUPTION IN THE COURTHOUSE?*****
RIGHT CLICK HER LETTER AND READ IT
or
CLICK HERE FOR PDF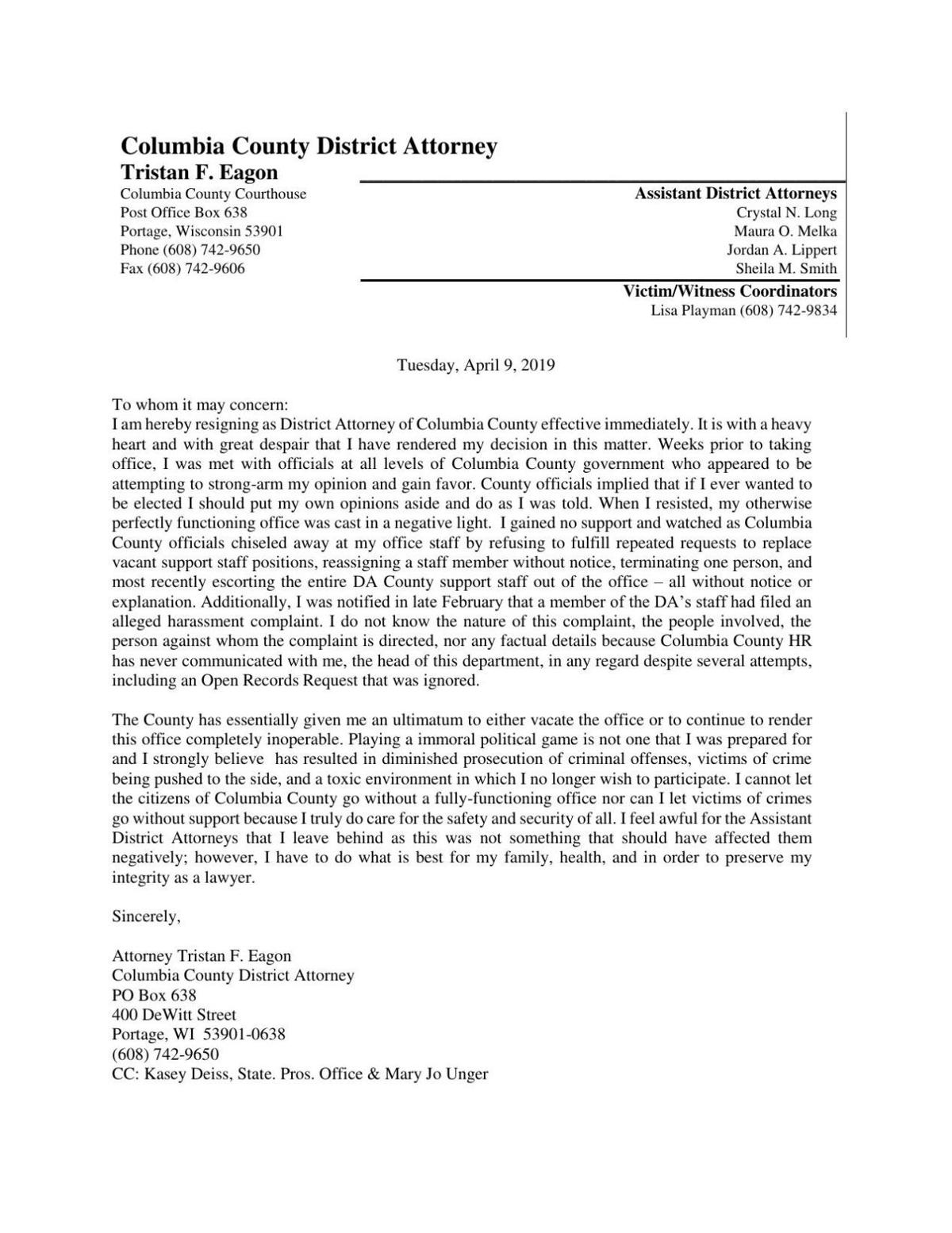 DISTRICT ATTORNEY'S OFFICE CLOSED UNTIL FURTHER ADVISED...?....
District Attorney Tristan Eagon IMMEDIATELY RESIGNS over what she terms a "TOXIC ENVIRONMENT"
OR SHOULD SHE DO WHAT SHE'S TOLD?
WHO WILL INVESTIGATE THIS?
IN THIS ARTICLE:
In a letter submitted Tuesday to the state Department of Administration, Eagon described "a toxic environment" in the county and announced her immediate resignation.
Eagon was appointed Dec. 5, 2018, by former Gov. Scott Walker and took office Jan. 6. She replaced Jane Kohlwey, who announced in July she would step down and leave office in January, midway through her fourth term in office.
Eagon said her decision to resign was partly because Columbia County officials had for weeks attempted to "strong-arm" her opinion and "implied that if I ever wanted to be elected, I should put my own opinions aside and do as I was told."